Hos Geldiniz!  Wilkommen!  Bienvenidos!  Ahlan Wa Sahlan!  Namaste! Bir Her Hati!  Bienvenue!  Soo Dhawaaw!  Oh So!

Welcome to Writing by Randall. What do the various words above have in common, other than the same meaning? Characters who speak these languages, as well as others, feature in my writing.
The links across the top of the page provide more information about me, my novels, my weekly blog (Randall's Ramblings, posted on Sundays), testimonials, and other information. I look forward to hearing from you!
Read a free sample of The Kurdish Connection here:
Read a free sample of Dangerous Alliance here:
Thanks for stopping by. Hope you visit again soon!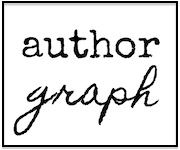 Proud member of International Thriller Writers